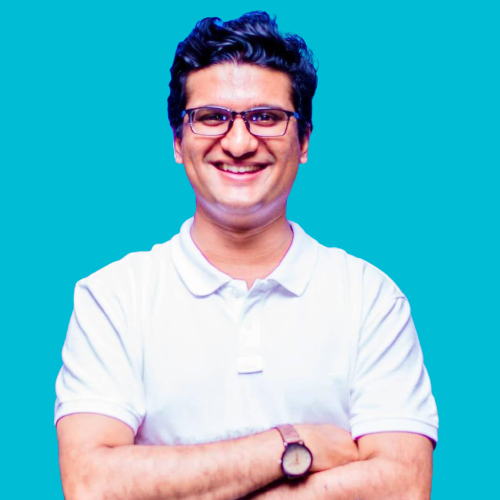 Ravindu Nirmal Fernando
Head of DevSecOps @ Emojot Inc. | DevOps Practitioner | AWS Community Builder
Download CV
About Me
Hi, I'm Ravindu Nirmal Fernando, welcome to my personal website...
Seasoned DevOps Lead/Consultant with over 6 years in the industry, providing expertise in cloud computing, cloud security, and software engineering. Passionate about transforming software engineering processes and teams, with a proven track record in enhancing speed, reliability, productivity, and quality. Demonstrated proficiency in spearheading the adoption of DevOps culture, practices, and tools across varied organizational landscapes. Expert in implementing scalable cloud architectures, driving regulatory compliance, and promoting a robust security posture within the cloud environment.
Combining practical expertise with a strong academic background in cloud computing, I possess a broad range of proficiency in various DevOps and software engineering technologies. I thrive on tackling complex problems and creating impactful products and services, always striving for continuous self-improvement. As a firm believer and practitioner of the growth mindset, I am committed to personal and professional development.
April 2023 - Present
Emojot Inc.
Head of DevSecOps
- As Head of DevSecOps, I lead the development and implementation of robust DevOps, cloud security, and compliance strategies for Emojot.
March 2022 - March 2023
Emojot Inc.
Tech Lead - DevOps
- As Tech Lead - DevOps at Emojot, I led a successful cost optimization initiative, reducing AWS cloud expenses by 20%, and spearheaded an architecture revamp of our 6-year-old legacy systems. I supervised DevOps, cloud security, and compliance strategies, managed AWS-hosted services, and promoted a DevSecOps culture. I represented Emojot's security aspects during RFPs, conducted security audits, and integrated automated security testing into our CI pipelines. Post-incident analyses to enhance system resilience were also within my purview.
June 2019 - March 2022
Emojot Inc.
Associate Tech Lead
- As Associate Tech Lead at Emojot, I drove DevOps, cloud security, and compliance domains, defining our AWS-hosted SaaS platform's entire infrastructure using Terraform for better scalability and maintainability. I reengineered cloud resources following AWS best practices and pioneered Emojot's security and compliance standards. I coordinated vulnerability analyses, aligned the platform with global regulatory standards like GDPR, HIPAA, and CCPA, and led the Emojot Architecture Revamp initiative.
January 2018 - June 2019
Emojot Inc.
Software Engineer
- As a Software Engineer at Emojot, I developed client-facing functionalities and features, leveraging an extensive tech stack and AWS services for system resilience and operational efficiency. I led critical migrations and reengineering efforts, implemented robust logging and monitoring solutions, and established Jenkins for automated UI and unit testing. I enhanced system fault tolerance and availability by clustering WSO2 API Manager and WSO2 Identity Server, ensuring the reliability of our services.
January 2017 - December 2017
Emojot Inc.
Associate Software Engineer
- As an Associate Software Engineer, I containerized Emojot's components and infrastructure using Docker and automated the Docker Container build and release pipeline with Maven. I implemented Systemd units to manage Docker containers on AWS and developed APIs for user passive feedback analysis and partial emote features in Emojot's Survey Application. These enhancements improved user data capture and helped retain users who might leave surveys prematurely. I implemented these features using NodeJS, AngularJS, and MongoDB.
June 2016 - December 2016
Emojot Inc.
Software Engineering Intern
- Developed backend and frontend features, fixing bugs of Emojot SaaS platform.
January 2015 - January 2016
SL2College (Guarantee) Limited
Project Manager (My Degree) - Web Development Team
- Created Sri Lanka's first online degree program search engine (MyDegree.lk) website. [This was a voluntary project]
Educational & Professional Qualifications
AWS SAP-C02

AWS Certified Solutions Architect – Professional
AWS [Amazon Web Services]
Successfully Completed - View Certification
CKA

Certified Kubernetes Administrator
CNCF [Cloud Native Computing Foundation]
Successfully Completed - View Certification
2019 - 2022
Master's Degree
MSc in Computer Science specialized in Cloud Computing
University of Moratuwa, Sri Lanka
- Cumulative GPA: 3.76/4.0
2013 - 2016
Bachelor's Degree
BSc (Hons) in Software Engineering
University of Plymouth, United Kingdom
- 2nd Class Honours - Upper Division.
hello@ravindunfernando.com